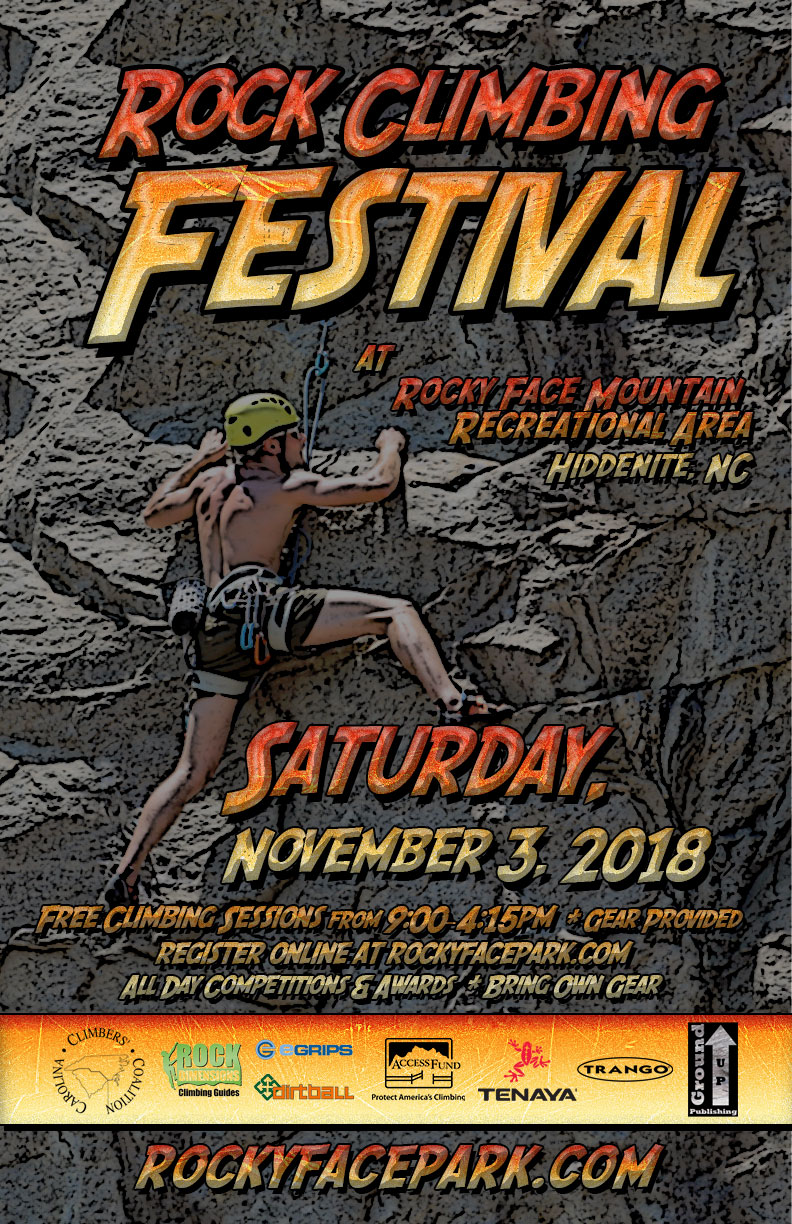 Rocky Face Park's Rock Climbing Festival will be held on November 11, 2017.
Rock Dimensions, an experienced guide company from Boone, NC will be teaching the free rock climbing sessions. They will provide all gear: ropes, harnesses, helmets, climbing shoes, etc. All safety/climbing equipment must be worn. Two liability waivers must be signed, one for Rocky Face Park and one for Rock Dimensions. If a participant is under the age of 18 a Parent/Guardian must be present and must sign for them. There is an age limit for rock climbing of 6 years old. There is no weight limit.
There will also be live music, food, rock climbing competitions, a race beginning at 8:00am, and donations will be accepted for the local animal shelter.
There will be four classes with 15 spots in each class.
First class is 9:00am–10:30am.
Second Class is 10:45am–12:15pm.
Third Class is 1:00pm-2:30pm
Fourth Class is 2:45pm-4:15pm
Rock climbing competitions will be held throughout the day as well.
EARLY REGISTRATION REQUIRED ONLY FOR FREE BEGINNER ROCK CLIMBING SESSIONS, NOT FOR COMPETITIONS.
COMPETITION REGISTRATION WILL BE DAY OF EVENT ONLY.
COMPETITION PARTICIPANTS MUST BRING YOUR OWN GEAR.