---
Info from 2016
Quick Links
Vendor ApplicationMusic Schedule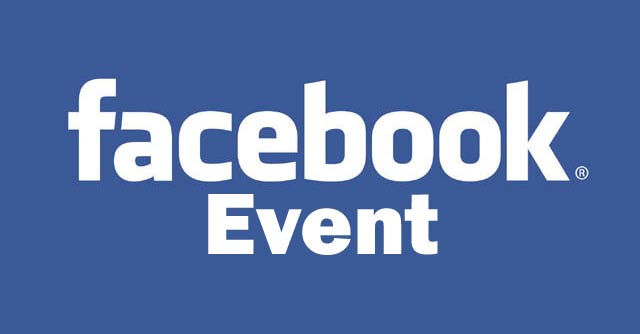 ---
FREE Rock Climbing Classes
---
Trail Race Info
Trail Race InfoOnline RegistrationRegistration FormCourse Map
---
Trail Race Results
2016 Results2015 Results2014 Results2013 Results
---
Media
The public is invited to attend RockyFest 2016 on Saturday, April 23 at Rocky Face Mountain Recreational Area (Rocky Face Park). The event will feature 5K/10K/20K trail races, live music, rock climbing and rappelling, children's activities, food/arts/crafts vendors, Cherokee storytelling and demonstrations, and more.
The fourth annual event will begin at 8:00 a.m. with the RockyFest Trail Race 5K/10K/20K. Registration fee is $20 for the 5K, 10K, and 20K if postmarked by April 11. There is an additional $10 fee for all races after April 11, including race day. T-shirts are not included in the registration fee. Please include an additional $10 if you would like a t-shirt. Online Registration for Trail Race. Download Registration Form for Trail Race. Make checks payable to Alexander County. No refunds. Mail check and completed entry form to: RockyFest 2016 Trail Race, 621 Liledoun Road, Taylorsville, NC 28681. Any 5K runner who can complete the course in under 30 minutes, any 10K runner who can complete the course in under 60 minutes, and any 20K runner who can complete the course in under 120 minutes will have their registration fee (not fee for t-shirt) refunded. Special awards go to the top three (3) overall males and females in all races. All finishers will receive a custom finisher medal. Awards will be presented as you finish. There are no age group awards. All proceeds from the RockyFest Trail Race will go to Rocky Face Park. The RockyFest 2016 Trail Race is included in the 2016 Alexander County Points Challenge. For more information about the trail races, please contact Rick French, Race Director/RockyFest Director, at (828) 632–9332 or rfrench@alexandercountync.gov.
Live music will run from 10:00 a.m. to 6:00 p.m. Featured musicians include: David Kerley (10:00–11:15), The Sugarloaf Ramblers (11:30–12:15), Alexander Junior Appalachian Musicians (12:30–12:45), The Neighbors (1:00–1:45), Cane Mill Road (2:00–2:45), Strictly Strings (3:00–3:45), ShadowGrass (4:00–4:45), and The Ya Yas (5:00–6:00). There will also be a "picking tent" near the park entrance where "unplugged" musicians are encouraged to gather and play. Four bands will lead the music at the tent, including Second Hand Still (11:10–11:40), Crystal River (12:40–1:10), Hard Tymes Band (2:40–3:10), and the Catawba Bluegrass Band (4:40–5:10). More details about the bands will be announced as the event nears.
Free rock climbing and rappelling sessions begin at 10:00 a.m. and will be offered throughout the day by Rock Dimensions Climbing Guides of Boone. If you've always wanted to try rock climbing, this is the perfect opportunity with skilled climbers who have all the necessary equipment.
Children's activities (inflatables, face painting, crafts, etc.), food, and vendors will be available from 10:00 a.m. to 6:00 p.m. Three inflatables will be on-site (no cost), whether it's the smaller bouncy house with a slide for the younger kids, or the two-lane slide or monster truck for the older kids.
A wide selection of vendors will fill the parking lot at the park. Big D's Diner will be selling cheeseburgers and BBQ pork. Other food vendors will be selling hot dogs, funnel cakes, and other tasty treats. You'll find mostly handmade items, including home décor, jewelry, soap, and more. A complete list of vendors will be published as the event nears. Vendor applications are still being accepted. Fees are: non-profit – $0, arts and crafts – $25, commercial – $35, and food – $50. Visit www.rockyfacepark.com/rockyfest-vendor-application to complete the application online.
Freeman Owle of the Eastern Band of the Cherokee will be part of the Hiddenite Arts & Heritage Center's Heritage Fair at RockyFest. He has devoted his life to the preservation of the Cherokee culture, and will be doing Cherokee stone carving at the Heritage Tent and then doing two sets of traditional Cherokee stories and the history of their people in this region. Lisa Ray of Alexander County will also be featured in the Heritage Tent. She is also a member of the Eastern Band of Cherokee and is a proficient basket and mat weaver in the Cherokee tradition. She will also educate festival visitors about speaking/reading/learning the Cherokee language through a demonstration and display.
In addition, the Piedmont Amateur Astronomy Club will have solar telescopes available for public viewing. A solar telescope is a special purpose telescope used to observe the sun. Solar telescopes usually detect light with wavelengths in, or not far outside, the visible spectrum. Learn more about the club at www.piedmontamateurastronomers.com.
Attendees should note that the parking lot at Rocky Face Park will be closed during the event; however, ample parking will be available at Rocky Face Baptist Church and other nearby parking areas. Greenway Public Transportation will transport visitors to and from the event.
Alexander County Government expresses its appreciation to the fine sponsors of this year's event: Duke Energy – Platinum Sponsor, EnergyUnited, Craftmaster Furniture, Huntington House Furniture, Schneider Mills, Taylor King, and West Consultants.
For more information about RockyFest 2016, visit www.RockyFacePark.com/RockyFest or call Park Ranger Alisha Stamey at (828) 632–1093.
About Rocky Face Mountain Recreational Area
Rocky Face Mountain is located in the northern part of Alexander County and is considered to be the southern edge of the Brushy Mountains. Rocky Face Mountain Recreational Area is approximately 318 acres in size, with five miles of hiking trails leading to the mountain summit. The 100-foot cliff face is perfect for rock climbing, with 58 established climbing routes that range from beginner to expert. In addition, there is a one-third-mile paved walking trail located in the former quarry area. The site also features a picnic shelter and restroom facilities along with a park office. Approximately 25 geocaches are hidden throughout the park. The park project was made possible by a $477,000 grant from the NC Parks And Recreation Trust Fund. In addition, to assist with the grant, the land was donated to the county by the Carolina Land and Lakes Resource Conservation and Development District. Additional assistance related to the land donation and to acquiring additional land was provided from the Felburn Foundation. The mountain is a dome shaped mass of granite with a maximum elevation of approximately 1800 feet above sea level. The summit is approximately 600 feet above the surrounding terrain. Much of the terrain is steep and rocky and the overall outline of the mountain lies in a northeast to southwest orientation with long sloping steep slopes on each end. In addition to its scenic beauty, Rocky Face Mountain Recreational Area is on the North Carolina Registry of Natural Heritage Areas.