One of the activities available at the park is Geocaching, which is a real-world, outdoor treasure hunting game using GPS-enabled devices. Participants navigate to a specific set of GPS coordinates and then attempt to find the geocache (container) hidden at that location. Here at Rocky Face Mountain Recreational Area, we have 20 traditional caches and two earthcaches. All caches are hidden and maintained by park staff and are located within very short distances of existing trails.
GPS devices are not provided by the park.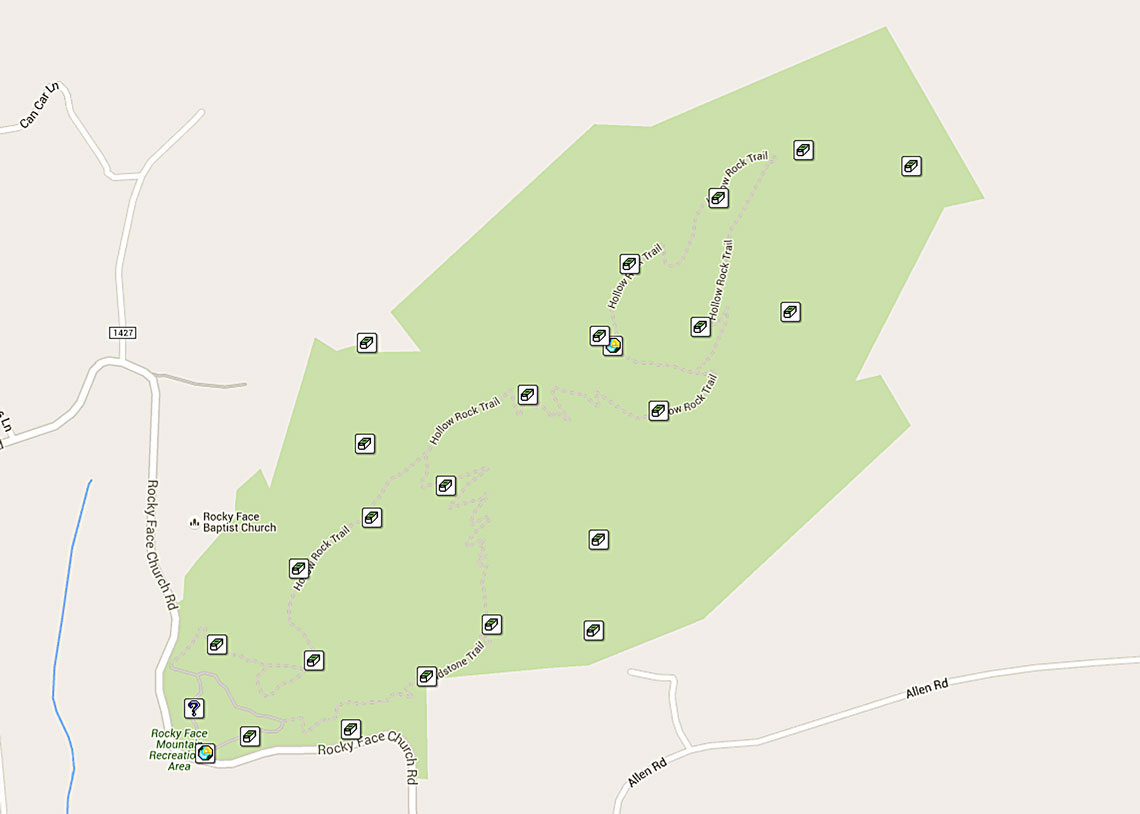 Reviews of the park's geocaching experience have been very positive.
Below are some of the comments taken from logs posted at geocaching.com:
"I fully enjoyed every minute of the four hours that I spent here hiking the trails and finding the caches. The hike and views were great the whole time.This is the type of geocaching that I love and thrive on. I wish that there were more like this in North Carolina. Thanks so much for taking the time to place this great series." 
~ tbbiker
"Wow! What an awesome facility. Great caches, well-maintained trails, and all around a very pleasant day. I ended up finding most of the caches on the mountain, but since I didn't get them all, I'll have to make it back for some more exploring. Thanks again for the fun!"
~ TimeoCaprimulgum
"This area is spectacular. Thank you for bringing me here. This is a gem!!"
~ Nyhoff
@RockyFacePark Looks like an awesome place for #geocaching!

— Geocaching (@GoGeocaching) August 25, 2014
To find out more about geocaching and to download coordinates for the park caches, visit www.geocaching.com.